Clean water means good health
Growing up in a remote, rural part of western Rwanda, Immaculée Mukamutesi, 47, always struggled to access clean water. Every morning, she says, women and girls got up early and walked long distances to fetch water in a valley downhill.
"It took us about an hour and a half to get to the water source," Immaculée recalls. "The journey was tiresome and the water very dirty." She and her companions would repeat the journey at least twice a day – in the morning and evening.
As a schoolgirl, she hoped the situation would change, but her mornings and evenings were always similar and marked by the same routine: the long walk to get water. As she grew older, she dreamed of starting a family but far from her birthplace, in a place where she would have easy access to clean water. Her hopes, she says, were that her children would never have to go through the hardship of lacking water. But she found herself in love and later married to a local man and together they started a family near where she was born. The daily routine of the long walk to get water continued.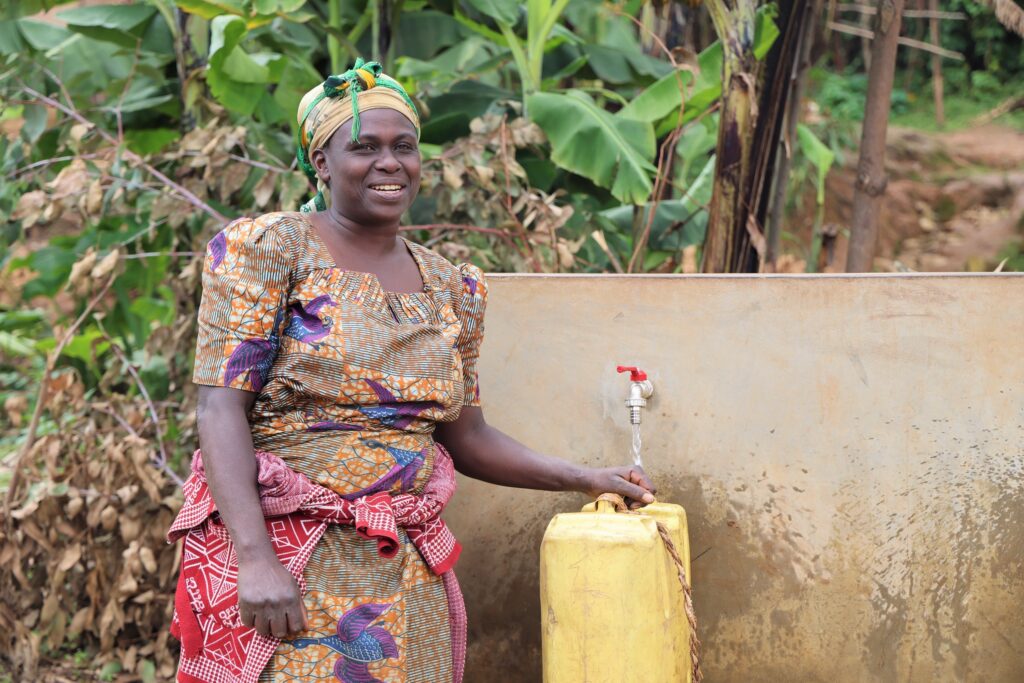 "Waterborne diseases were common among children, men, and women because we used dirty water," she says.
Two years ago, Immaculée learned that her community would soon get piped water. That was back in 2020 when Water For People entered into a partnership with the district of Karongi, Rwanda's Ministry of Infrastructures (MININFRA), and the Water and Sanitation Corporation (WASAC), Rwanda's water and sanitation utilities provider, to initiate the Karongi WASH Program, an initiative that is seeking to bring clean water, hygiene, and sanitation services to the entire population of Rulindo.
"Everyone was so happy about the news. It was like we were fast entering a new era," she recalls.
"First we were skeptical but when we saw workers digging trenches to lay pipes, building water tanks and water taps, we were hopeful," she says.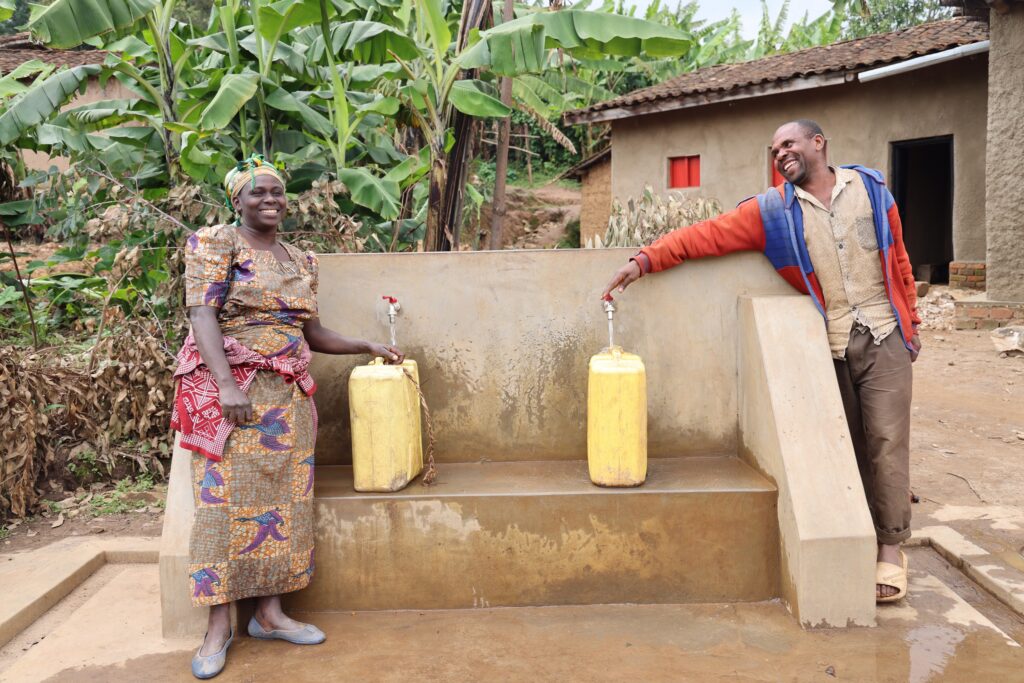 "With clean water, life becomes better. We now hope for better, healthy lives and look to a better future,"

Immaculée, 47
Fast forward to 2022 and Immaculée's village was overjoyed as water started flowing out of the just-completed water taps.
"It was a day of celebration. Everyone was happy and excited," she remembers. "That was the day our dreams became true. We now hope for better, healthy lives and look to a better future," she notes. "With clean water, life becomes better."
Immaculée says her role as a citizen in her community is to work hard to ensure that water facilities are well taken care of so that water service can continue to serve even future generations.
"We will take good care of these facilities. It's the least we can do," she says.