Expanding everyone forever
Rwanda was the first country where Water For People implemented the Everyone Forever model, and since that time, the team in Rwanda has been working to build the Everyone Forever model into Rwanda's national policies. We are a member of the Water and Sanitation Secretariat (WATSAN Secretariat), a consortium of water and sanitation related entities that includes WASH donors, NGOs, the Ministry of Infrastructure, and district representatives, among others.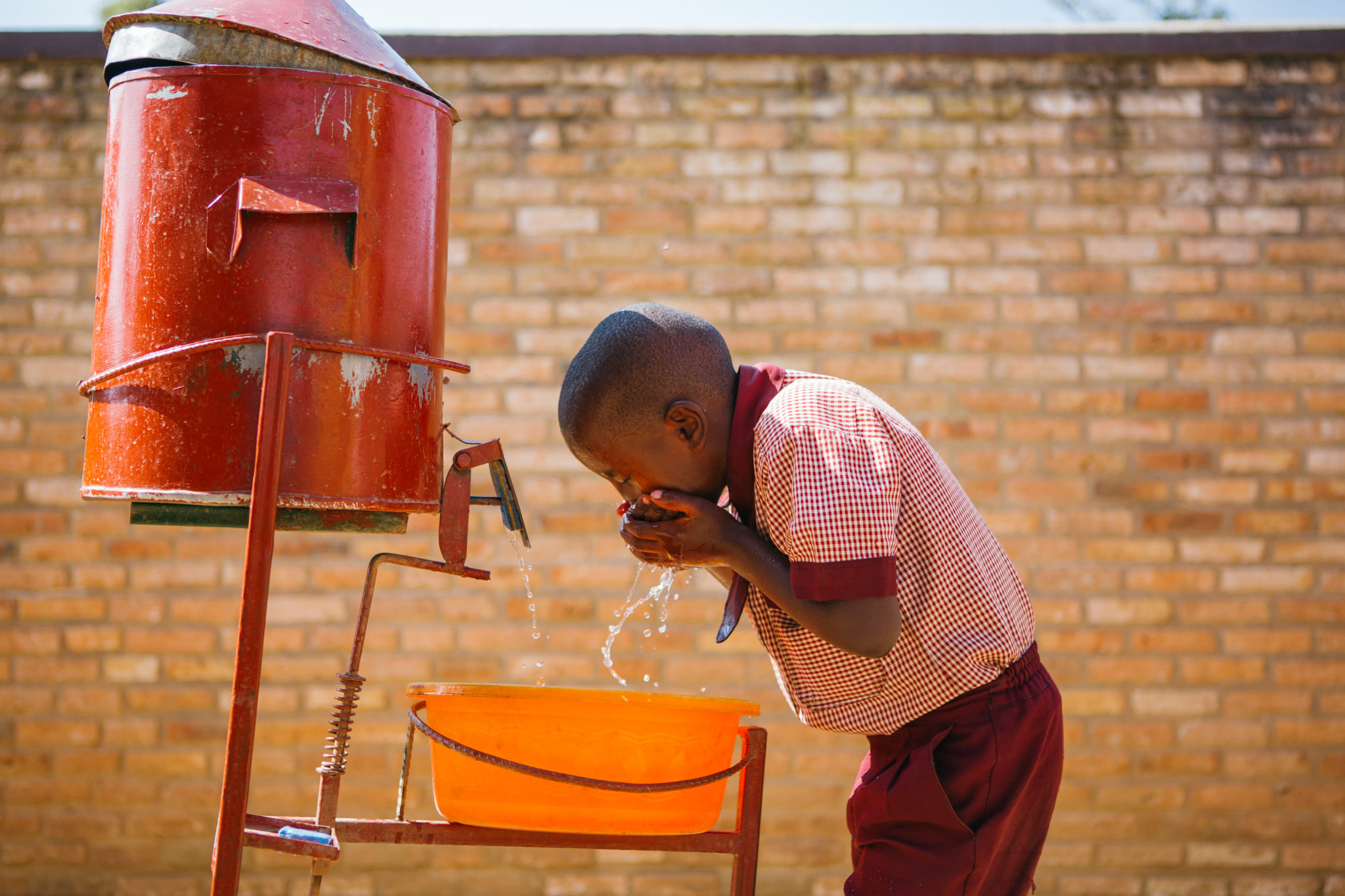 global partnerships
Agenda For Change is a collaboration of organizations working in countries around the world to promote harmonized district-level work on water and sanitation. Agenda For Change focuses on ensuring that national-level systems are in place to enable every district in the country to reach Everyone Forever with water and sanitation services. Agenda For Change in Rwanda is comprised of Water For People, The Ministry of Infrastructure, WaterAid, WASAC, ADRA, and World Vision. Together, we are working nationally to promote and implement the District Wide Approach (as the Everyone Forever model is known in Rwanda). This work on Scale is the foundation for supporting Water For People's continued efforts toward Global Leadership, sparking change at the national level and even globally.